Welcome to Organix 21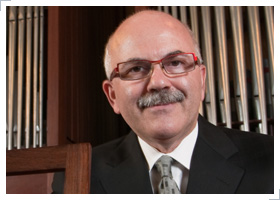 ORGANIX CONCERTS is Toronto's award-winning, internationally recognized year-round organ festival series featuring the thrilling sounds of the magnificent pipe organ, "The King of Instruments." Going forward beyond the restrictions of the pandemic, I predict that the presentation of live organ music will return, greater than ever due to pent-up demand for new and faithful enthusiasts to hear this wonderful instrument performed by our greatest musicians. Together, we have discovered new technological means to reach audiences and I suspect this will also continue with organ performances. I am also confident that a hybrid of touch-points will create better awareness and interest among new and traditional audiences.
And now for some wonderful news! In the fall, ORGANIX CONCERTS will restart its Wednesday lunch time series in collaboration with the Anglican Church of All Saints in the Kingsway. I also hope to add Our Lady of Sorrows to the schedule so that there will be a Kingsway area concert every Wednesday. Saving the best news to the last! On Wednesday June 29, 2022, ORGANIX CONCERTS will present famed French organist/improviser, Sophie-Veronique Cauchefer-Choplin at Timothy Eaton Memorial Church. This will be a very special concert with Sophie-Veronique taking submitted themes from the audience and improvising on these themes. On a yet-to-be-scheduled time, Sophie-Veronique will also give a Masterclass that will thrill performers and audience alike. Watch the video below of Sophie-Veronique. I would recommend purchasing your ticket for the June concert right away as Sophie-Veronique is one of the world's most famous and admired organists and improvisers.
See you soon!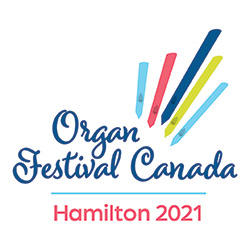 Keep well!
Musically yours,
Gordon D. Mansell
Executive Producer & Artistic Director
ORGANIX CONCERTS
Glionna Mansell Corporation
Sophie-Veronique Cauchefer-Choplin
Wed. June 29, 7:30 pm
Timothy Eaton Memorial Church,
230 St Clair Ave W,
Toronto, ON M4V 1R5
Program: To Come, but musical themes presented for improvisation during the concert are welcomed.
General Admission: $ 45.00, 18 years of age and under are free
RCCO/CIOC Admission: $ 40.00
Please Note:
Clicking 'Add to Cart' will open a new window. You can return to this window to add another item to your cart.