William O'Meara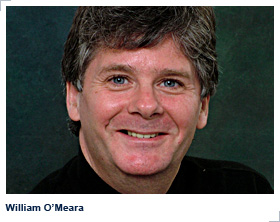 William O'Meara is organist at St. Michael's Cathedral. He is also co-founder of ORGANIX. Recently, Bill premiered and recorded an organ concerto Cathedral Architecture by John Burge, and was soloist with the Hannaford Street Silver Band at Ottawa Chamberfest. He was also featured on the CBC Radio program Ideas and was organist for the Canadian premiere of Benjamin Britten's Triumph of the Spirit by the Toronto Orpheus Choir. In addition to his very busy performance schedule that includes concerts with St. Michael's Choir School and Cathedral duties, Bill will add one more prestigious event to his CV. He has been engaged to perform in the 2014 inaugural season of the new Casavant organ in La Maison Symphonique de Montréal. Mr. O'Meara has performed throughout North and South America, Europe and Russia. Solo engagements include Harvard University, Turin Organ Festival (Italy), Perm International Organ Festival (Russia), Sao Bento International Organ Festival (Sao Paulo, Brazil), St. Paul's Cathedral (London, UK), Warsaw International Organ Festival as well as hundreds of concerts throughout North America.
William A. Findlay
Born in Toronto, Mr. Findlay was trained via numerous scholarships and awards at the Royal Conservatory of Music of Toronto. His first fully professional job was with the Quebec Symphony, although he had performed as a Toronto freelance musician in the Hamilton Philharmonic since he was sixteen years old.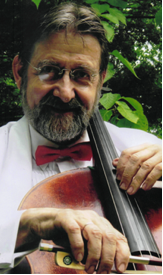 The following year he won a position in the Toronto Symphony (under Walter Susskind), becoming its youngest member. During that year he was awarded a four-year tuition scholarship to the Eastman School of Music in Rochester, NY, and so he left the orchestra to move to Rochester. He had spent his TSO year commuting every two weeks to the Eastman School for cello lessons.
His teachers include Donald Whitton and Isaac Mamott of Toronto, Ronald Leonard and Josef Gingold in the USA. Subsequently he became Principal Cellist of the orchestra of the National Ballet of Canada, the CJRT Radio Orchestra of Toronto, the Metropolitan Festival Orchestra and various other groups.
In 1969, at the invitation of conductor Seiji Ozawa, he rejoined the Toronto Symphony where he remained for the next forty years, often serving as Principal Cellist.
As a soloist and chamber musician--and also as a founding member of the Voirin Ensemble--many of his performances were recorded and have been broadcast both on radio and on television by the CBC®.
As a teacher, he has served on the faculties of music at the University of Toronto, the Royal Conservatory of Music of Toronto, George Brown College and at numerous summer schools. His students are legion; one is an international soloist, two hold Principal positions in the Toronto Symphony and the National Ballet Orchestra.
Others are in significant positions all over Canada and in the USA. Recently he has become a founding member of the Incontri di Canna Piano Trio, which is active both in Europe and in Canada. His current passion is for a summer chamber music festival in Canna, Italy, which he has been running with his son, a prominent solo cellist based in Europe, for the last fifteen years. This festival was featured in a one-hour documentary made both in Toronto and in Italy, and which is shown at intervals on BRAVO® under the title "Concert in Canna".